VACCINATION – PROTECTING YOUR CHILD AGAINST INFECTIOUS DISEASES

Many parents associate childhood diseases with harmless illnesses that are mild and pass without consequences. But measles, mumps, whooping cough and similar should not be taken lightly. These diseases can become very serious. Some children never recover completely from the effects. Even modern medicine is unable to rule this out entirely. Vaccination can help to prevent the disease from being contracted at all.
The Vaccination Schedule by the German Standing Committee on Vaccination (STIKO) is updated annually and lists the vaccinations that are recommended for every age group in Germany.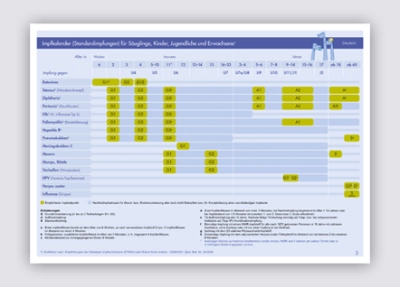 The current Vaccination Schedule
Download the compact overview of all recommended vaccinations in the form of a schedule.
WHY SHOULD I HAVE MY CHILD VACCINATED?
Although many infectious diseases have become very rare in Germany due to consistent vaccination, viruses and bacteria do not stop at borders. Many of us travel regularly and are therefore constantly at risk of bringing these diseases back home. Maintaining a high level of vaccination coverage is the only way to prevent infectious diseases from taking root here again.
HOW DOES THE IMMUNE SYSTEM WORK?
Our immune system has the task of fending off pathogens that cause illness, such as bacteria and viruses. When we become ill, the body produces specific antibodies that render the pathogen harmless. Memory cells may also form during this process. They remember the pathogen if it returns and immediately fend it off before we become ill.
Vaccination replicates precisely this process: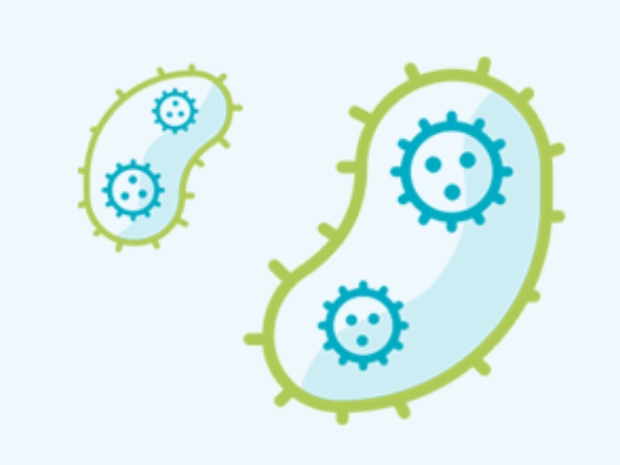 It involves the administration of weakened or inactive pathogens.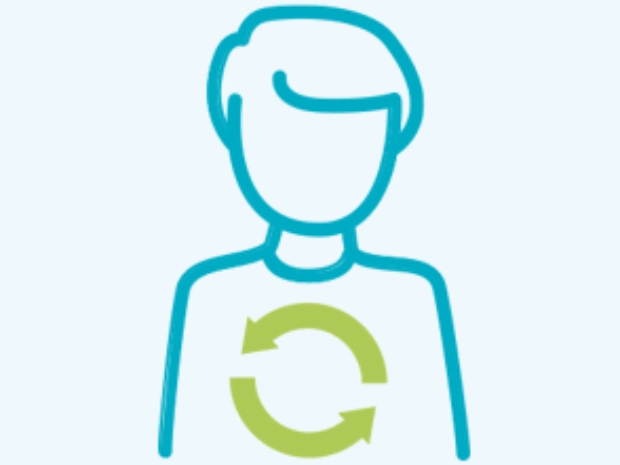 The immune system forms antibodies that then circulate throughout the body.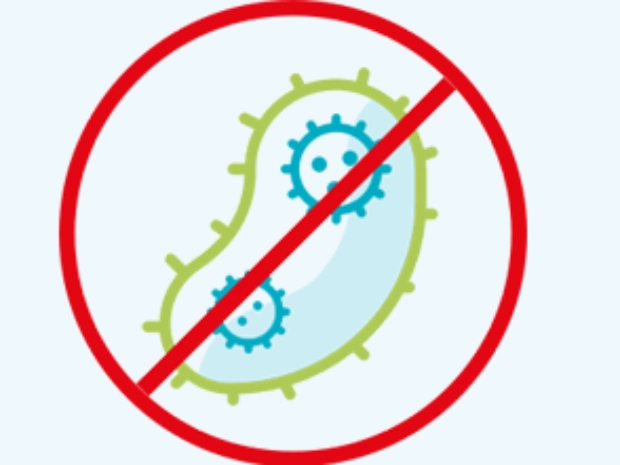 The disease can be prevented in case of contact with the actual pathogen.
HOW IS VACCINATION PROTECTION BUILT UP?
The body needs to be 'trained' in order to form sufficient numbers of antibodies to ward off a particularinfectious disease. This requires the administration of several doses of vaccine for certain diseases. Vaccinations should be administered at the recommended times to ensure the best possible protection.


You are therefore strongly advised to begin your child's schedule of vaccination protection as early as possible. This is the only way to ensure your child is effectively protected during the vulnerable phase of infancy. Your child is not the only beneficiary. If the diseases no longer spread, people who cannot be vaccinated due to age or illness will also be protected.
CATCHING UP WITH MISSED VACCINATIONS


If you miss any scheduled vaccinations, you should have them done as soon as you can to maintain the best possible protection. Although some vaccinations can last a lifetime, others need to be refreshed on several occasions, for example when your child starts school or reaches adolescence.
POSSIBLE SIDE EFFECTS OF VACCINATIONS


Modern vaccines are among the most thoroughly studied drugs, are extremely safe and have very few side effects. There may be a brief, slight reaction after vaccination, such as redness or swelling at the injection point. A slightly elevated temperature is also possible. You should not be concerned however, as this merely indicates that your child's body is responding to the vaccine. Severe complications are fortunately very rare.
REIMBURSEMENT OF VACCINATION COSTS


Statutory health insurance providers cover the costs of the vaccinations recommended by STIKO. This is set out in the Regulation Concerning Protective Vaccination.

Many of the vaccinations can be administered during your child's screening check-ups (U4, U6, U7, U9 and J1). Your paediatrician will gladly explain the different options for combination vaccinations.
MAT-DE-2200769 V2.0 03/2022